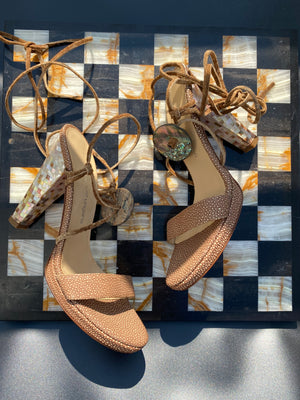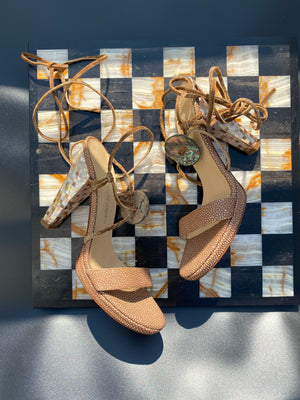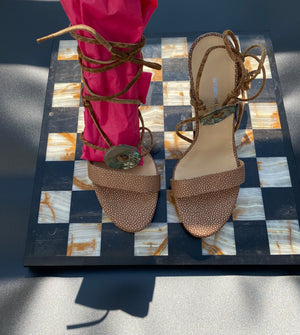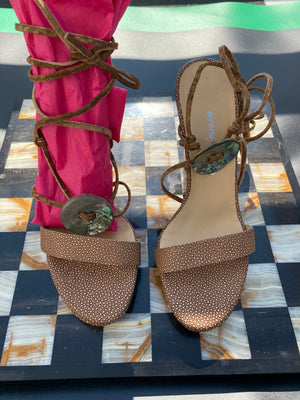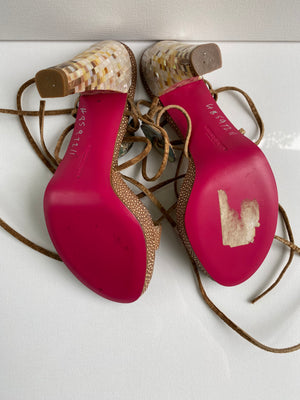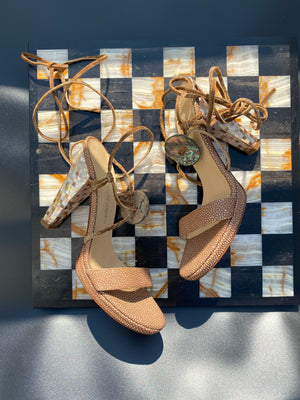 Vintage Emanuel Ungaro Mosaic Shell Tie Up Heels
All Reserve items are final sale.
Insane. Like wearing gems on your feet. SUPER HOT and one of kind Ungaro heels. You will feel like you're attending the VMA's in 2004 when you are wearing them. 
Size: 7
Description:
Mosaic Shell Heel

Suede hand tie straps

Heels: "

 Fit: This style typically runs narrow and a half size to a full size small.
Condition: EXCELLENT
*** Our scale is based on the following: 

Excellent
Items look visually unused.
Very Good
Items show minor signs of wear.
Good
Items show moderate signs of wear. Shoes may show wear such as moderate scuffing at the soles, insoles and heels. Handbags and accessories may show wear such as worn corners, moderate scratches and interior wear.
Fair
Items show signs of heavy wear such as worn corners, significant scratches or interior wear.